Morvitech is a Trustworthy Social Media Marketing Company.
Morvitech recognises the significance and effect of social media sites in today's corporate environment. Because of its billions of active users, social media has evolved into a crucial tool for communicating with and engaging your target audience. Our expert team of digital marketers is adept at maximising social media's power to raise brand awareness, increase website traffic, and generate leads.
Here's what makes Morvitech your go-to digital marketing agency for social media marketing:
1. Customised Social Media Strategies: We believe that each business is unique and, as such, requires a tailored approach. To design a tailored social media strategy that corresponds with your business objectives, our team takes the time to understand your brand, target audience, and goals.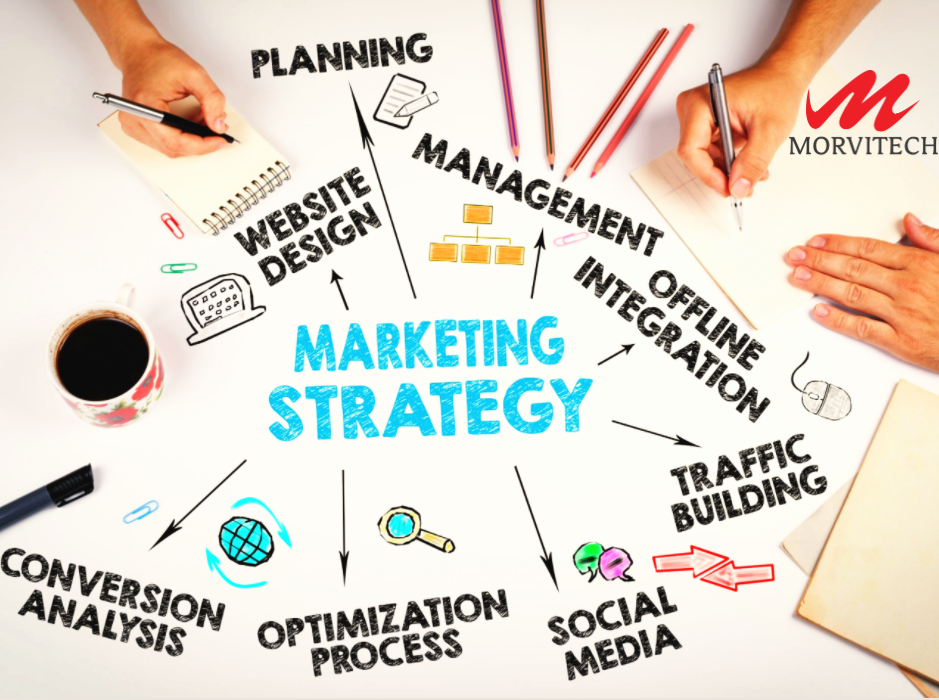 2. Content Creation and Curation: Engaging and relevant content is essential for attracting the attention of your audience on social media. Our professionals are skilled at creating engaging material, such as eye-catching images, engaging films, and persuasive prose. We also curate relevant industry content to help your business establish itself as a thought leader and keep your audience informed.
3. Community Management: Creating a devoted and engaged social media community necessitates consistent interaction. To create a strong brand following, our staff conducts community management responsibilities such as replying to comments and messages, tracking brand mentions, and creating relevant dialogues.
4. Paid Advertising Campaigns: We plan and execute targeted paid advertising campaigns across numerous social media platforms to maximise your reach and target certain demographics. Our team optimises campaigns to maximise return on investment (ROI) while staying within your budget.
5. Data-Driven Approach: We believe in the power of data to help us make better decisions. To track the success of your social media efforts, our digital marketing professionals analyse key performance indicators (KPIs) and give thorough reports. We keep your brand ahead of the competition by constantly reviewing and developing our methods.
6. Ongoing Support and Consultation: Our collaboration does not end when your social media initiatives go live. We offer continuing support, regular updates, and consultations to keep you up to date on the status of your marketing initiatives. Our team is always ready to answer any questions or handle any concerns you may have along the route.
Selecting Morvitech as your digital marketing company will help you to maximise the genuine value of social media for your company. Call us right away to talk about your objectives and how we can support you in achieving them. Let's work together to make your brand stand out online!